We Provide Affordable plumbing in Santa Rosa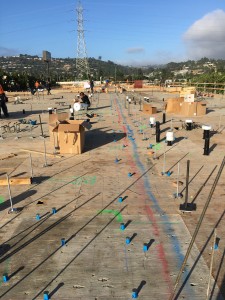 Gifford Anderson Plumbing, Inc.offers a full range of commercial plumbing services for local businesses. We're proud of our 28 years of experience in the field, and we use state-of-the-art equipment and technology to provide the best possible service for our commercial clients.
We take the time to understand your plumbing issues and then move quickly to effectively resolve the problem — whether it's assisting with a large commercial plumbing project with ground-up installation of a commercial facility or a small job such as a clogged drain or toilet.
No matter what kind of business you own — an office, restaurant, or warehouse — it's important that you have a functional plumbing system not only for your health and safety but also for your convenience and that of your customers. Our team of highly trained commercial plumbers is dedicated to helping you keep your business free of plumbing issues.
We offer commercial plumbing services for schools, restaurants, nursing homes, assisted living centers, churches, leased spaces and more. We can take care of all of your commercial plumbing needs including but not limited to:
Custom plumbing systems – design/build­
New commercial construction installation
Septic tank maintenance
Sewer videos and jetting
Sewer line repair / replace
Septic system repair / replace
Drainage solutions
Water and sewer mains
Water treatment equipment installation
Backflow testing and certification
Water heater installation
Tankless water heater installation
Gas piping installation
Gas repairs
Gas leak detection and repair
CONTACT US
Gifford Anderson Plumbing, Inc. is a fully licensed, bonded and insured commercial plumbing company. We have the knowledge and experience necessary to provide you with unequaled service at a fair price. Give us a call today at 707-527-6007 or 707-938-9317 for a free consultation and estimate.